It has yet to be listed in the App Store, but I'd like to introduce you to my latest effort. Starting 11 is an app developed for the ongoing FIFA World Cup.
You choose which team you want to manage and position the players on the pitch in the formation you prefer. You can then share the resulting lineup via e-mail or Facebook.
Starting 11 has been in review at Apple for a over a week already so it should hopefully go live shortly.
Retina Display ready
This is my first attempt at an app supporting the full resolution of the Retina Display of iPhone 4. The difference in detail level is simply astounding, as you can see for yourself below.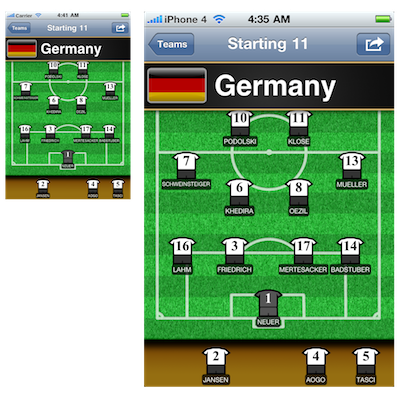 Click the image for full size comparison.